Stacey carroll - Thriller author
Stacey Carroll is the author of the thriller series - Avia. She grew up in Indianapolis, Indiana. she went to college at Indiana State Univeristy (ISU) and graduated with a Bachelor's degree in aerospace in the professional pilot program. She has flown Cessna 152s, Cessna 172s, the Pipe Seneca and the King Air. She also graduated with a minor in computer science that specialized in web design.
She has always been interested in reading and writing, and the first book she was ever read was the Grimms Brother's Fairy tales. From the ages of 6 to 11, she read the Nancy Drew series. By the age of 11, she had graduated to Stephen King novels. A few of her favorites include Carrie, Tommyknockers, The Dark Tower Series up to book 3 (That's where it stopped in the late 80s/ early 90s), Pet Semetary, The Shining, Night Shift, The Stand, It, Cujo, Christine, The Eyes of the Dragon and Thinner (Richard Bachman). In her teen years, she moved on to Anne Rice and got through about four of those books before they degraded.
She is currently an author and freelance writer.
She received an honorable mention in Alfred Hitchcock's Mystery Magazine in 2008 for a short story entitled The Field. In 2014, she was published in 13 Stories by Us by MacKenzie Publishing.
Powered by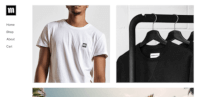 Create your own unique website with customizable templates.