Contact New crime fiction author stacey carroll
When you want new fiction books written the way you want, you can count on Stacey Carroll to deliver. She specializes in new crime fiction that not only provides you with a good plot, it also gives you the romance and erotic scenes you desire.
Email: authorstaceycarroll@yahoo.com
Facebook: https://www.facebook.com/AuthorStaceyCarroll
Twitter: https://twitter.com/shadowconn
​

Powered by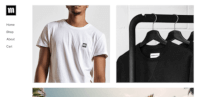 Create your own unique website with customizable templates.