Book Events and Promotions
Join us on March 20, 2018 to celebrate the release of Thunderstorms & .45s 2018 Avia Version on Amazon Kindle and in print.


What are we doing?

We are talking about Thunderstorms & .45s - the new version. get your questions answered, provide comments and talk about the book! Stacey will be available from 7 to 9 pm to answer all of your questions and provide valuable feedback!

Powered by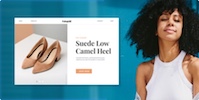 Create your own unique website with customizable templates.