If you're an indie author who uses Amazon's Kindle Direct Publishing (KDP) to publish your ebooks and print books, you've probably noticed that your sales have tanked over the last 2 to 3 weeks. What's going on?

​

Amazon Is Undergoing a Lot of Changes Right Now

First and foremost, Amazon is making a lot of changes to its KDP platform. Specifically, it's eliminating CreatSpace and forcing authors to use KDP for their print books. This has obviously affected hundreds if not thousands of authors because they now have to move their books from

CreateSpace to KDP

, but how is that affecting ebook sales and print book and KU/KOLL? It's still a mystery. Amazon is refusing to acknowledge the problem.

When Did the KDP Glitches and Underreporting Start?

Amazon's KDP glitches and underreporting started around September 24. At that time, you may have noticed that your KU/KOLL page flips tanked, your ebook sales slowed and your print books were failing to print. You may have even heard from readers who bought your book and said that they love it, but you do not see the corresponding sales reporting.

As of September 30, you may not have seen any KDP page flips and only sporadic downloads and print books sales to spite increasing your advertising presence. For me personally, I redoubled my efforts to post book promotions in Facebook groups, I took out Facebook ads, and I hired a brand management team the week of September 30 because I saw a significant and sudden drop in sales. Their efforts and mine have failed to result in reported sales.

​

At this same time, if you were on your Author Dashboard reports page, you may have noticed some very brief error messages about sales reporting. This has been happening sporadically since October 3rd. However, these are so brief, usually up an hour or less, that many author's haven't seen them.

What Author's Are Saying

There are several posts in the KDP community asking about sales reporting and asking if anyone else has experienced a sudden, unprecedented drop in KDP sales. The short answer is yes. These Amazon KDP glitches are affecting hundreds if not thousands of indie authors, and along with not reporting sales, your monthly royalties are being affected. That's right. If KDP doesn't log your sales, you don't get paid for those ebook downloads and print book orders.

The Threads You Should Be Watching

KDP-Community-Reports "Anyone Else Missing Sales on Their reports and in Royalties", Is There a Lag in Sales Reports Updating", and "Sales Report Freeze Ending?"

Amazon Is Still Suspiciously Silent

To spite the notice by several hundred authors and the many KDP community threads, Amazon is still suspiciously silent over this latest KDP glitch, but they were silent at the end of July and beginning of August until Indie Authors started mass assembling and causing an uproar on social media. It is not okay for Amazon to remain silent and fail to acknowledge the problem. It is not okay that Amazon's glitches are currently ripping authors off.

What Can You Do?

Contact Amazon and ask why KDP sales are being underreported and royalties are not being paid. Share this post far and wide so that other authors know that it's not them. It's Amazon!

What Other Authors Have Said They Are Doing

Some authors are pulling out of KU in order to get their ebooks on more platforms. The KDP Select program requires authors to exclusively sell their ebboks on Amazon, which is great when KDP is functioning normally. When page reads and ebbok sales are not being reported due to glitches, it makes it impossible to sell ebooks, and in order to remain complaint with KPD Select, you can't branch out your eBooks in order to make up for the underreporting.

Powered by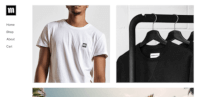 Create your own unique website with customizable templates.