Traditional publishing is a business agreement that a writer must thoroughly have full knowledge of, prior to opting into such agreement. With this method, writers must create a manuscript and proposal. Once, successfully completed the writer can either have an agent submit it in or they can send in the proposal on their own. Next, the proposal will then be thoroughly examined by an editor to distinguish if it is suitable to be published.

Most times, the proposal can be sent back for alterations and then must be resubmitted to the editor. At this point, the author must wait to hear back from the editor to see if it will be rejected or published. Furthermore, if the publishing company has interest in the proposal and choose to move forward with publishing your novel, they will purchase authority from you and offer you an advance and additional future royalties. The publishing company will finance all expenses for the design and supplies for the novel and will only print enough books that will actually turn over a profit.

Self-Publishing differs from traditional publishing, since the author will have sole proprietorship of their book and does not have to adhere to any contracts with publishers or publishing firms to get their book started. However, the author will be responsible for all expenses that may consist of design, printing, marketing and advertising to get their book out there.

Traditional Publishing Pros

Obtaining a professional publisher or publishing firm for your novel can benefit you in a major way. If they agree to offer you a book deal, this confirms you are an extraordinary author and publishing house clearly has confirmed this as they agree to publish your book!
You do not have to worry about finances when choosing traditional publishing as the publishing company will take care of all the expenses for your novel.
Authors who choose the traditional publishing method can enhance their book brands in a significant way. Publishing houses offer effective sources for exposure to your book and can not only provide you an advancement, but you will receive future royalties when your book sells consistently.

Traditional Publishing Cons

When choosing the traditional publishing method, authors must have patience as it can take years to obtain an agent and publishing firm. Nonetheless, it can take months are years before your novel is finally launched.
When you agree to a contract with publishers you sign away your authority and rights of your novel to the publishing firm. You will generally have no control on the design, prints or anything that has to do with your novel, as it will all be up the publishing company.
It is important to do research on a quality and effective publishing house to ensure they can get the exposure required to take your book to the next level and bring in profits on sells. It is also essential to ensure you understand what is offered in the agreement before you sign. Most authors sign into contracts that their unaware about and put out a hefty amount of money for traditional publishing, to later find that marketing and advertising was not included in the package.

Self-Publishing Pros

Self-Publishing offers you full rights and proprietary for your novel. This for many is essential as they can choose their book design, prints, marketing and advertisement strategies on their own.
With self-publishing it is easier to get your book published. You can take your time by researching and becoming more knowledgeable with the process on getting your book published on your own.
You can also print as many copies as you wish if you have a comfortable budget to do so. Alternatively, you can print a couple of copies to first test the interest on your novel, whichever is suitable for your needs.
Another great benefit is you will have the opportunity to publish your book instantly, without having to wait years when working with traditional publishing.
Amazon, Barnes and Nobles and Kobo offer a wide range of resources for self-publishing that can also enhance your novel brand. For instance, with Amazon, you will have access to all rights, become known in the market instantly and receive more than 50% of royalties for your e book or novel and most importantly, it is free to get started!
Barnes and Nobles on the other hand offers a broader platform that is also free for users to take advantage of. Authors will have a host of resources for self-publishing that may consist of, a bulk of tools to assist with publishing your novel, simple uploading process, monitor analytics on sales, accessibility to book signings and no shipping cost for novels.
Kobo is also a free tools, where authors will be allowed to register and get started instantly, customize novel prices on their own, promotion of novels to enhance profit and many more interesting resources to enhance your novels progress.

Self-Publishing Cons

When you publish on your own, there will be no agents, professional editing services, layouts or designs unless you hire professionals to perform those tasks.
It is possible that you will garner fewer purchases of your novel; this typically depends on the method of marketing and advertising you choose.
You may also have to have patience, especially if you are not a well-recognized journalist or celebrity, you will need to do the groundwork and create your own exposure, which could take a while.

​Self-publishing is a superb strategy to expose your name or brand within the world. Keep in mind, when you use this method to create a novel you are responsible for the groundwork in getting the story advertised. This may consist of paid reviews, marketing and various useful concepts to enhance your book brand. One important thing to consider prior to your books completion is where do you find reviews for your novel? Here are a few companies that you can look into for reviews for your book:

LibraryThingLibraryThing

offers an astonishing outlet for individuals who chat about books, reviews etc.; It also hosts a social platform web site that is an extraordinary atmosphere for writers to associate with possible insiders. This leaves many ideas to get your novel out there and pull in interested readers. LibraryThing also features participant sweepstakes which allows authors to render books to readers. Authors can customize the number of novels specifically for giveaways and individuals will register for the sweepstakes for a chance to win these books.

GoodreadsGoodreads

is another great resource that offers a broader widespread of tools for writers. However, authors do not have selling capabilities or do not have to pay for reviews from this site to sell their books; they must be offered to readers for free. This can benefit most authors, as this can bring a host of input from readers who have read your novel. Keep in mind; if you are knowledgeable, you can advertise your novels on your primary site and other sites to make up for the budget of the free novels rendered on sites like Goodreads.

Social Platforms

Social websites can also be a benefit to your novel if you know how to work your magic where you can get free reviews for your novel. The good thing about social sites is they have a large widespread of users who enjoy reading and rendering book reviews. You can browse for people to review your novel on well-known sites like

Facebook

,

twitter

,

Instagram

and many other social platforms that will get your novel out there.

Any Subject Books

Pays their readers cash for reading novels and rendering honest book reviews. This is also a great resource, since users are familiar with what this site requires. Users must first register as a reviewer and

Any Subject Books

will ship books to these prospects to read and provide an honest review.

Kirkus ReviewsKirkus

is another great resource that works in the industry of book reviews that authors will have to pay to obtain, however, in the end it could be worth the while to get insiders familiar with your novel. They are not specific on the various packages they offer, however they generally require reviews of a 350-word novel or more and writers can obtain a bundle for no more than $500 to obtain reviews for their book.

Most journalists choose to have their novel examined by critics with good intentions. Truthfully, a novel written by an unrecognized writer, is likable to start slow to reach development. In some cases, journalists may research famous well-known writers to request permission to have them provide an influential novel brief or a positive statement, that is usually posted on the canvas of the novel, accessible on the web site where the books are advertised.

Furthermore, many novelists may ask love ones or network for feedback. Realistically, if you're not a well-known writer that has previous trendy and favorable novels to back up you up. The notion of paid feedback can be a challenge. Furthermore, in case your story is not doing well, you could obtain editors notes, with the risk and hope of a positive outcome.

Pros

There is various paid critique web sites that offer notability. The sites have essential individuals who read novels to clarify if the literature is effective and interesting enough to be accessible in bookshops and libraries.
Investing in paid critiques can render distinctive analytics on how critics are reacting to your content and who is buying your novels.
If you're knowledgeable on how to work your magic, funded criticism could possibly work in your favor. It can get your name and novel more recognized, which could enhance your profit.

Cons

The downside about paid reviews is, it is a risk and you never know if you will receive positive or negative feedback. Truth is, paid feedback could either decrease or enhance your novel's success.
Various individuals may not be able to differentiate between a paid critics and honest critics. However, most editors, booksellers and librarians are experts at determining if a review is paid or a natural review. It really depends on which review service you prefer. Experienced proofreaders and booksellers can sometimes spot companies off the back that offer these paid reviews. As it is a risk, reviews may not provide the highlights required compared to a real honest review.
Paid reviews can also be a little pricey depending on which bundle you select. Most authors are a bit skeptical and shy away from paid reviews and tend to focus on advertising projects that may cost a little less to reach effective insiders.
Powered by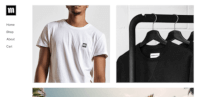 Create your own unique website with customizable templates.