How to Write and Publish a Novel in 60 Days

Writing a book does not have to be a long, complicated process. There are people every year who write and publish multiple books. The key factor is to set goals and accomplish those goals on a daily or nightly basis. Here are some author tips to get you started.

Dedicate time every day to write.

You need to set aside time every day to write. Pick a time when it is quiet, and you will have no interruptions. A good time might be in the morning, or before you go to bed at night. Do not start writing when you are going through a big change such as a new child, a new job, or have just got married. These changes take up time that will distract from the writing process.

Set a Daily Word Count Goal

While every author knows that a novel is going to be as long as it will be, it helps to set an overall total. For example, you could set the goal of writing a 70,000 word novel over the course of the next 6 weeks. That breaks down to 11,666 words a week or 1,666 words per day.

Pick a certain word amount to write every day. For instance, if you can write three pages a day, then you can have a novel-length book written in 50 days.

Don't Edit While Your Write

Do not spend any time editing when you first write your story. Editing stops the flow of getting the words onto the paper. Then, it takes longer to get back into writing.

Use the Last Two Weeks to Edit

Take a break from writing and don't look at your manuscript for at least a day. Taking a break gives your mind a rest from the manuscript you have been obsessing over. Then you can look over the story with a fresh pair of eyes.

The first line of defense is a good spelling and grammar check program. This should not be your only line of editing. Read your story out loud. Listening to it can help pick up any words that sound out of place, or disrupt the flow of the story. Look for troubling words that you are not sure that you got right. An example of this is using effect or effect, or they're, there, or their. Also, check for words that you repeat a lot. Replace these words with something more interesting.

Self Publishing

After you edit, you need to think about publishing the book. The fastest way to get your book published is to do it yourself. Amazon offers a good publishing service called Kindel Direct Publishing. This service is easy to use and will allow you to sell your books on Amazon. You can also use Create Space to make hard copies of the book to sell on Amazon.

All you have to do to use this publishing service is to upload your story. Then fill out a small form about what your book is about, what category it fits under, and how much you wish to charge. Amazon will take a percentage of what you earn. Still, this is the fastest and easiest way to get your book out there.

Above where some authors tips on how to quickly write a book. Set aside dedicated time, self-edit, and then publish your book on kindle.
Powered by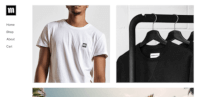 Create your own unique website with customizable templates.