The immortal vampire is alive, well and among us. Living in a coffin? Not exactly. They're sleeping in them to regain strength after long nights of bloodletting and seemingly endless passions with the object of their desire. The night walker does not come forth in daylight; it is deadly to them.

Roaming the world at night with wings allows them to slip into places no one has seen and gives them a romantic allure. The desire to live a life of complete freedom is filled with passions that daily thrills do not come close to matching. ​


Hidden away from a world that fears them, you'll hear tales of vanishings in the night. Victims are drained completely of the blood supply just to provide substance to these creatures. Life in dingy castles, sleeping in coffins and hanging upside down in the darkest of places makes finding the inner secrets of the vampire even more intriguing.

Coffins are symbols that most associate with death, but for vampires it is rest and rejuvenation. The love of the immortal vampire allows for endless desire. Endless longing is the perk of dating the coffin dwellers. Imagine a life with one who will desire you until the end of time itself.

For more vampires, check out The Blooddoll Factory.

Powered by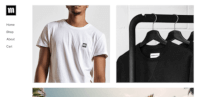 Create your own unique website with customizable templates.