Many adults stopped reading when they graduated from their last class, whether that was in high school or in college. In fact, according to the

Smithsonian

, as many as 27 percent of adults didn't read any books during the course of the last 12 months. Of those that do read, 9 percent read up to three books per year. Thirteen percent of people read up to five books per year and 41 percent of people read more than 15 books per year, according to

Statista

.

​The Intellectual and Mental Benefits of Reading

You should be pleased to know that you do not have to read education or professional materials in order to benefit from reading. Reading fiction novels of any genre, including American crime and thriller novels, can help you improve your mind and critical thinking skills.


​1. Reading Exercises Your Brain

In order to stay mentally sharp as you age, many medical professionals recommend reading. We all know that weight lifting and performing cardio exercises helps you retain muscle mass and flexibility. Reading helps you exercise your brain, and recent studies by the

Academy of Sciences

found that older adults who read are 2.5 times less likely to develop Alzheimers. Reading also helps improve your memory and your critical thinking skills.

​2. You Will learn

Every book you read will teach you something, even if all you read is fiction. Many author spend a considerable amount of time researching for their novels. They will research places, time periods, processes and careers in order to give you the most accurate experience possible. This means that you may learn about nurses or doctors. You could learn about how police conduct investigations, and if you pick up a historical novel, you could learn about ancient Rome or a specific time period in history, like the 1920s. You will also expand your vocabulary and your knowledge of the English language.


Many authors are not only bibliophiles, they are also logophiles, meaning they love words. If the author has an extensive vocabulary, you will learn some of those words. For example, have you ever heard the word maudlin used in a sentence? This word doesn't come up much in spoke or written conversations, but you may just see it written in a piece of literature if the character is described and looking or feeling maudlin. It means foolishly sentimental, usually when drunk.


​3. You Will Improve your mood

Reading can help improve your mood by taking your mind off your problems and stressers. Modern life is hectic and stressful. As an adult you probably work 40 to 50 hours a week, and when you aren't working, you probably still receive communications from your employer in the form of emails and text messages. You also probably don't use your vacation says and work on your off days because you are afraid that you will not appear productive to your employer, and you desperately need that next promotion.
Reading can help you forget your daily struggled and tune-out by taking you to a different place. Individuals who read report lower levels of stress and anxiety, and they are more apt to participate in other recreational activities, such as exercising, playing sports and being more social, which will further help you to relax.


​Go Ahead and Pick Up That Book

With all these reading benefits available to you, go ahead and pick up that new fiction book. It doesn't matter what genre you pick or the title. Reading will help you become a better overall person, and it may even help you in your personal and professional life. If you are having trouble deciding on your next book, consider

Thunderstorms and .45s

– Avia Version by Stacey Carroll. It will be available on Amazon on March 20, 2018 for your reading enjoyment!
Powered by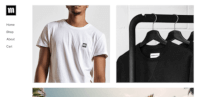 Create your own unique website with customizable templates.