What You Should Read and Watch, According to Hollywood​

Peter Rabbit – Condemned for bullying
Annihilation – Another end-of-the-world thriller. Are you tired of these yet?
Ophelia – Shakespeare – remake
A Wrinkle in Time – First made in 2003 as a TV movie
Red Sparrow – Might be good – If they actually included sex! I'd bet money it doesn't.
Love, Simon – YA – nough said.
The House with Clocks in Its Walls – Children's book and movie. Nough said.

​Do Any of Those Sound Good to You?

If you answered, "No," you probably have the same problem with these movies as I do. It's either too much or not enough. The book/movie is either too stressful/violent, or there isn't enough character relationship development to really keep your interest. It's even worse if the author has an aversion to sex/intimate scenes.


A Sex Scene I'll Never Forget

I picked up Under the Dome by Stephen King a few years ago. I believe it was the digital version because the bookstore wanted an absurd amount of money for the print version. It was right around $50 is not more. My personal opinion is that it had some good scenes, but it didn't really work. Just one word – Snowglobe. By anyway, Stephen King isn't known for his sex scenes. I mean, he writes straight horror. This book just happened to have a sex scene in it. It does build up to this. It makes sense for the two main characters to fuck. The scene:
I told her it was like riding a bike.
And it was.
WTF was that? They could have deleted that and been fine. That's terrible. Lackluster and disappointing. There was a lot more in that book that was meh, but that took the cake.


​If You're Tired of Being Told What to Watch and Read and Eternally Disappointed, There is Something Else.

​There is a book coming out that has picked up the slack between the Suspense, Thriller and Romance categories. If you are looking for more relationship development, less senseless violence and gore, and a more pleasant experience that doesn't need a XANTAX and a bottle of whiskey after you read a scene, check out Thundestorms $ .45s – Avia version.


​What it Has

Plenty of sex for your taboo side – No fade to black.
Plenty of character development – Watch Avia, Benton and Brian struggle and grow
Plenty of plot – Get rich quick schemes don't always go the way you hope.
Plenty of internal struggle – Avia is addicted to drugs and Alcohol. Benton can't seem to find a way to help her.

​What It Doesn't Have

No fade to black – Author doesn't have problems dealing with adult topics.
It's not children's or YA - It's written for you. You're an adult.
It doesn't contain gruesome violence – No need for a barf bag or a XANAX

Thunderstorms & .45s Fills the Gap

​You've been waiting for a book that has it all, suspense, plot, character development and taboo romance. It's coming to Amazon on March 20, 2018. You can get what you want.

​

Thunderstorms and .45s

on Amazon

How Does the author know if fills the gap?
Powered by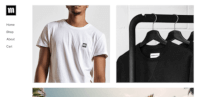 Create your own unique website with customizable templates.