Try out your thriller writing skills with this Thunderstorms & .45s writing prompt. Leave your ideas in the comments.

It was after midnight when Avia and Victor reached the side of the road about a half mile from the Grand Rapids airport and 500 feet from their Dodge Stratus. Rain pounded the pavement, leaving the visibility of the roads almost nonexistent. The howling wind overpowered the sounds of the creaking signs as they shifted and rattled under the pressure of the fierce storm....


What are Avia and Victor doing? Tell me in the comments below, and see how close you get to the actual novel text!
Powered by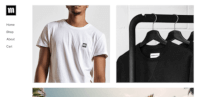 Create your own unique website with customizable templates.