you all know I love a good deal.

I think $2.99 is a good deal on an ebook. However, I've just discovered something rather amazing. While I was playing with the Gift the Book features, I clicked on "download a sample". Interesting. So, I didn't have the Kindle app on my phone. I downloaded it and logged in. Then I searched "stacey carroll" to find my books. It worked. You can find them on your Kindle phone app by searching my name.

I clicked on Avia I. When I did, the app notified me that I have $3 in kindle credits. Well, to my knowledge, I've never ordered a kindle book. I happen to prefer hardcopies, and no hard feelings for anyone who prefers hardcopies. I get it.

So, if you are looking to get the Kindle version for free! You may just have $3 in credits in your Kindle phone app if you've never had the app or used those initial free credits.

And here's the official text I got in the email.

s a thank you for downloading the Kindle app, we've added a $3 Amazon.com promo credit* to your account. Your credit will be automatically applied to your next qualifying purchase (including Kindle books), and expires in 14 days (see terms and conditions below).

​You will also get more kindle credits for every other ebook you purchase.
Powered by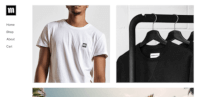 Create your own unique website with customizable templates.