Need a Good Weekend Read? ThunderStorms and .45s May Be for You

If you need a good weekend read to help you unwind from the hectic workweek,

Thunderstorms and .45s

may be able to help you. It is jam packed with your favorite Company characters, including Avia, Benton and Brian, as they try to make a fast buck by scamming a not so honest Michigan socialite out of her money.

​

Of course, Avia, Benton and Brian don't feel bad about this at all. It's been rumored that the socialite is working with rival crime family, The Sanchez, in order to take down the Company. The urgency is real. If Avia, Benton and Brian can't get that money and silence the bitch, they all may be going to jail for the rest of their lives or worse. It's a race against the clock, when they learn Stephanie's hotel rooms are about to be raided.

Read the first three chapters for free on

Amazon

.
Powered by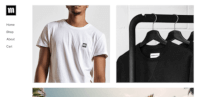 Create your own unique website with customizable templates.