If you're an adult, you are probably discouraged with the current available media content. Whether it's television shows, music, movies or books, you probably can't find exactly what you're looking for when you sit down for the evening or on the weekend to relax.


​The Entertainment Choices Are Limited

Let's be honest. Your choices are limited. If you want to sit down and watch a movie, you have some options – Romance, Thriller, Horror, Drama, Disney, Childrens. Most of the stuff coming our right now is end-of-the-world dystopia. Society is/has fallen due to a natural disaster, lack of water, a nasty virus or aliens, and the main characters of the book must learn how to survive in this new world.

If you're like me, you get enough of that in society. Today, we have school shootings, rapes, mass murders and mass illness in unprecedented numbers, and we hear about these things all day long via our TVs, radios, computers, laptops, tablets and cell phone. Enough is enough! We don't need that in our fiction.

Understanding the goal of fiction

Fiction should offer you a way to escape the daily grind. You should be able to become so absorbed in the story that you forget your troubles. You should forget about that phone dinging every 15 seconds. You should be able to forget that your boss yelled at you for doing your job. You forget that your relatives are all spending $10,000 a month on prescription drugs every month, and you should be able to forget everything in your life that is going wrong. You should be able to escape without the need for a bubble-wrapped, soundproofed, padded-wall safe room with neutral non-stimulating colors.


​You're Tired of Horror-Thrillers, Romance and YA

As an adult, it can be challenging to find the right movie, the right television show and the right book to help you unwind after a long day. Horror-thrillers get your blood pumping. They increase your stress levels. They disgust you, and they ramp up your anxiety. As a society, we need less stress not more stress. We need less cortisol in our blood. We need less Xanax and Paxil.


We need to unwind, disconnect and recenter ourselves, but how do you do that? Most adults go back to the genre of their early adulthood – Romance. Well, after two or three romance books and/or movies, we quickly get bored. Girl meets guy. Girl likes guy. Girl has a BF and can't date this new guy. She decides to break up with her current boyfriend in order to date this guy, and 10 minutes till the end of the movie, she makes some excuse as to why she can't continue with the new relationship. Two minutes until the end of the movie, she decides that she was wrong and asks the guy to take her back so they can live happily ever after. That's every romance movie.


As a result, you move down the line. This often means turning to YA movies and books and low-key family dramas. If it's shown on the Disney Channel or Toon Network, that's your bag. These genres are great for relaxing. There's barely any stress. It's mostly all fantasy, and you can relax and unwind. You may even actually enjoy the movie, but after four or five of these, you realize they're lacking something. They don't have the adult themes you crave. In fact, the adults in the book or movie may only have supporting roles, forcing you to watch kids complete the majority of the tasks.


There's nothing wrong with that, but you're an adult. You're old enough to view and read adult themed content, but there's nothing left. You've hammered every non-stressful genre out there, and you are still dissatisfied.

​Enter ThunderStorms & .45s

You spoke, and we listened. You want a mostly non-stresssful plot. You want more character development. You want adult situations and themes, and you don't want the same old plot prescription. You don't want to be able to guess how it ends by page 10.

Get lost with

Avia and Benton

. Avia is the Company's drug running, heroin addicted pilot, and Benton is a conartist and her primary partner. Together, they will win against all odds – or so they hope. All they have to do is steal the money and avoid the cops and prison. Can they do it? Find out on March 20, 2018.
Powered by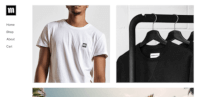 Create your own unique website with customizable templates.